LUMINTOP EDC15 Keychain Flashlight - 760 Lumens
Product Price
$16.95
Product Review Score
4.68 out of 5 stars
18 reviews
When you order through these links, we may earn a commission at no additional cost to you.
Additional Product Details
Super Bright: LUMINTOP New Keychain Flashlight EDC15 utilizing OSRAM LED, 6500K cool white, 50000-hour lifespan, could deliver max 760 lumens light with a single high drain AA battery. Paired with a honey pattern TIR lens, this AA flashlight can project a very smooth floody beam as far as 229ft (70M), help you see what's in front of you, even the object is 2.5 basketball court far away from you.
Compact & Reliable: The keyring flashlight mere 2.9 inches in length, as compact as an AA cell. This AA light body is made out of 6063-T6 aircraft grade Aluminum, lightweight also sturdy. EDC15 twisty EDC flashlight is extremely well made, when you pick up the light and give it a twist, you will feel this immediately, good and smooth threads, type III hard anodizing anti-scratch thicker finish.
More Safety: Unlike other keychain small flaslight, the EDC15 led pocket flashlight features over-heat protection and over-discharging cofigurations, you could hold it more confidently when you need it on super power, no worry the light gets too hot, also worry-free the most powerful output will drain the battery completely dead. With mode memory function, you would be glad to see the EDC15 lighting up at your desired brightness each time.
Dual Power Source: You could power this led flashlight with 2 different types of battery. If you install a high drain AA battery, this EDC15 light will put out more light but it will work just as well on regular easy-to-get AA batteries, and provides max 65 hours runtime with a Alkaline bat.
[Extra Bonuce]: The EDC15 also comes with a glowy diffuser. You can use it as a candle to light up a home in your house. With your purchase of EDC15 key chain flashlight, you will also receive an Unconditional 30 Days Money Back Guarantee and 5 Years Free Repair Warranty. If you have any questions, please contact us freely via amazon message, we will reply you within 12 hours.
Our Policies
Secure Checkout

Guaranteed safe & secure

Easy Returns

Fast & easy product returns
More options on eBay...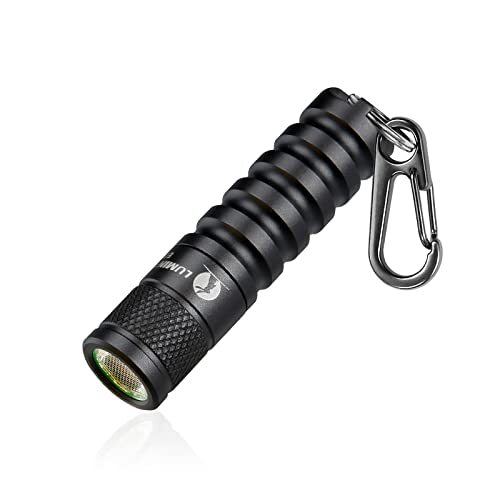 LUMINTOP EDC15 Keychain Flashlight 760 Lumens Mini EDC Flashlight 80 Hours Bu...
When you order through these links, we may earn a commission at no additional cost to you.